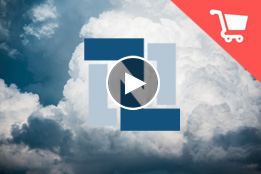 See NetSuite SuiteCommerce in Action
See a Product Demo of NetSuite SuiteCommerce
Learn how NetSuite SuiteCommerce can help your business drive ecommerce sales, strengthen customer relationships and gain competitive advantage.
SuiteCommerce is the world's only cloud commerce platform to provide a complete, customer-centric ecommerce solution that seamlessly integrates with inventory, order management, CRM, customer support, and financials.
This 45-minute product demo examines key SuiteCommerce functionality, including support for both B2B and B2C transactions, providing a B2C shopping experience for your B2B customers, and driving efficiency and growth with seamless integration to inventory and order management, CRM and financials.
During this webinar, you'll hear experts and business leaders discuss how SuiteCommerce:
Supports B2C and B2B transactions on a single platform to expand your sales channels

Seamlessly links an ecommerce front end to your inventory and order management, CRM, financials, marketing and reporting

Delivers real-time visibility into orders, inventory and sales throughout the order lifecycle

Empowers customers with robust self-service to manage their shopping experience, including order history and status, profiles, credit cards and passwords

Drives efficiency and insight with a single data repository for operations and analytics.
This free product demo is provided courtesy of Aminian Business Services, the nation's premier NetSuite Solution Provider. For more information on how NetSuite can transform your business, please contact us today!