The Buyer's Guide to Financial Management Software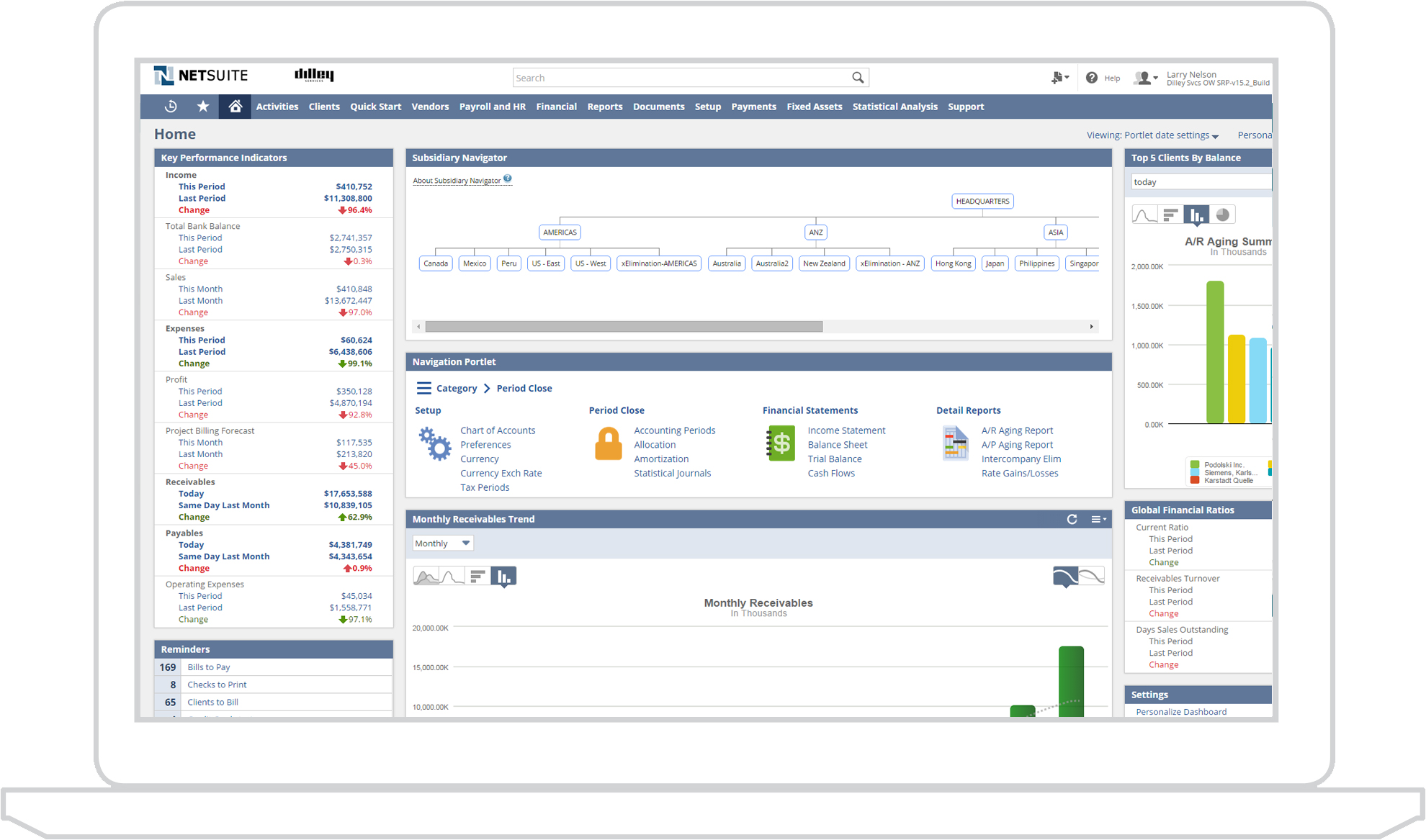 Your company's financial management software system is the backbone of your business, and having an adaptable financial management solution is key to running your operations profitably. A cloud financial management software system like NetSuite, with rich business planning, comprehensive system integration and solid reporting capabilities will position you for the next stage of growth. This white paper outlines the 10 essentials of a complete financial management system and how the right solution can help you keep up with the rapidly changing business world.
Download this white paper to learn the benefits of an effective financials solution:
Timely information and insight: improve business performance with real-time metrics and role-based dashboards.

Close with confidence: accelerate the financial close while maintaining compliance with applicable accounting standards and practices.

Report with accuracy: drill down into the underlying details to understand the impact to your business.
Our move to NetSuite is really about scaling the business. We have much more visibility and accuracy compared to what we were doing before with the real-time accounting capabilities in NetSuite." —TubeMogul
After 20+ years and over 200 NetSuite implementations, Aminian Business Services has amassed a wealth of experience and technical expertise to help companies determine how to get the biggest return on their software investment. Our seasoned staff includes NetSuite Certified ERP Consultants, Developers, and Accountants eager to assist your business in creating a NetSuite solution designed to your precise business requirements. Contact us today to learn more about the benefits of moving to a cloud-based financial management system today.